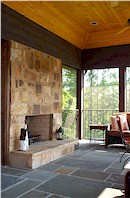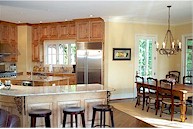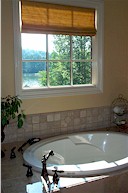 Not your ordinary lakehouse kitchen! With granite countertops and high end appliances, any chef would be right at home.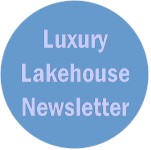 Click here
to subscribe to our monthly email newsletter. It's filled with great ideas for entertaining, decorating, building and much more!
One of the hottest trends in housing today is the "outdoor room." It started with the outdoor kitchen and has expanded to the outdoor den.

Luxury Lakehouse owners across the country are building master bathrooms that rival those in their primary residence. And the views are better, too.

Featured Lake House For Sale

...to a brand new website created for people who love living and playing at the lake. We hope you'll enjoy visiting the site and please be sure to sign up for our newsletter. Feel free to tell us about your lakehouse or favorite lake. Please be patient with us as we add pages to the site. We will have everything finished in a few weeks.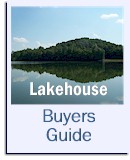 Click here
to order the Summer edition of the Lakehouse Buyer's Guide. It's filled with information about the latest lakehouse communities and lakehouses for sale. It offers advice on how to choose a lot, a builder, house plan and more.
Please help us spread the word about this website. Just click the button below to share it with your friends.

Awesome views of the lake from this stunning Southern Living Plan. Granite and stainless kitchen, huge deck overlooking the lake, spaicious den and dining area with views of the lake, and a main level master suite. Upstairs are two bedrooms and two bathrooms, and a gathering room. You'll also enjoy a terrace level den, two more bedrooms, and a full bath. Click picture for more details.

An exclusive design for Southern Living® by Charles Paul Goebel Architect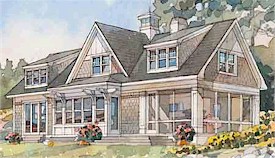 Lot 4

Rolling Hills Estates

Smith Lake.

Click picture for more details.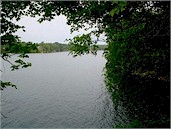 Featured Lakefront Property